Classic Gallery at Chakupat, Patan is currently garnered with a group painting exhibition, Sangraha, by four female artists—Namrata Singh, Anamika Gautam, Kunti Shree Thapa and Sabita Dongol.
Vibrance and variations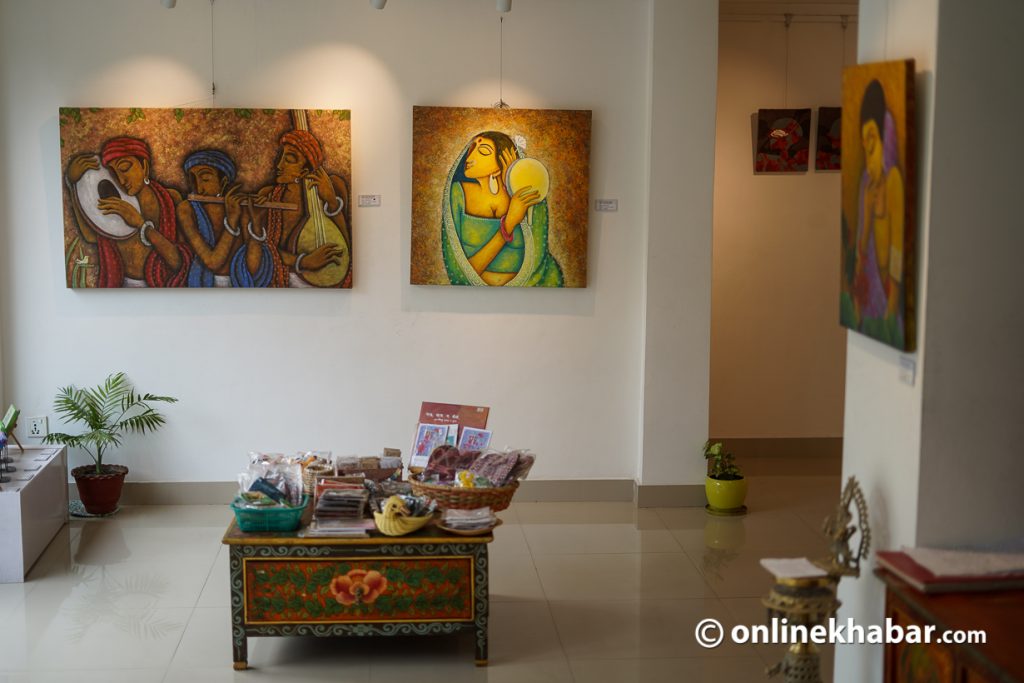 The warm and open gallery space featuring paintings in vibrant colours is welcoming and Singh's paintings reflect similar energy. She uses Mithila culture and tradition in contemporary styles that celebrate positive aspects of life such as love, compassion, kindness, tranquillity and harmony between humans and natural beings. She uses acrylic medium on canvas.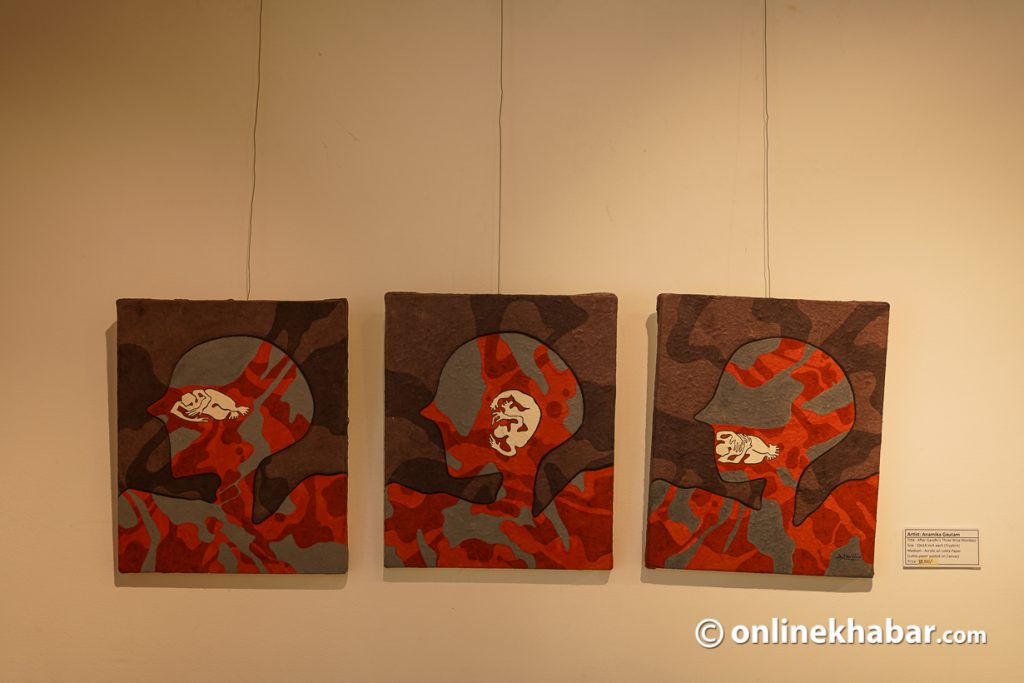 Meanwhile, Gautam's work explores her ideas on mental health issues as a part of her mental health awareness campaign from an individual level. Her abstract paintings having human-like figures are created on Nepali lokta paper, reinforcing her idea of human nature being absorbent of its surroundings and its simultaneous effects on their lives.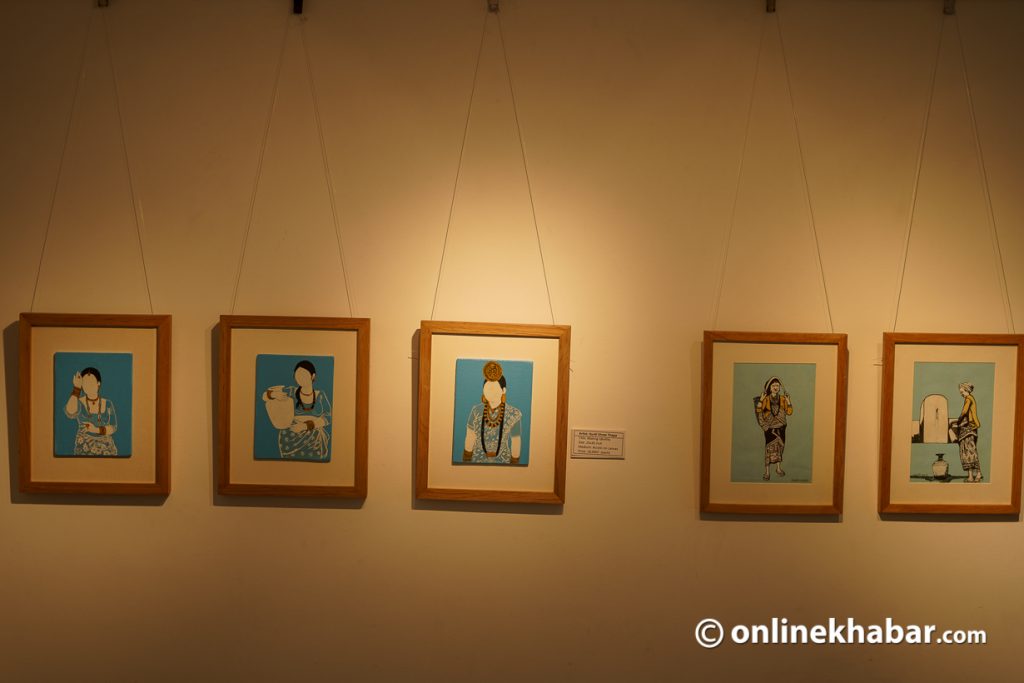 Then, Thapa's paintings are aesthetically pleasing where she painted women in traditional Nepali attire. The use of the colour blue–whether it is on the portraits or cityscape–has a soothing effect on the viewers. Her portraits are from the series, Making Identity, which questions the stereotypical beauty standards for a woman in society. And, her latest series, Urbanscape, deals with the issue of unmanaged urbanisation and lifestyle.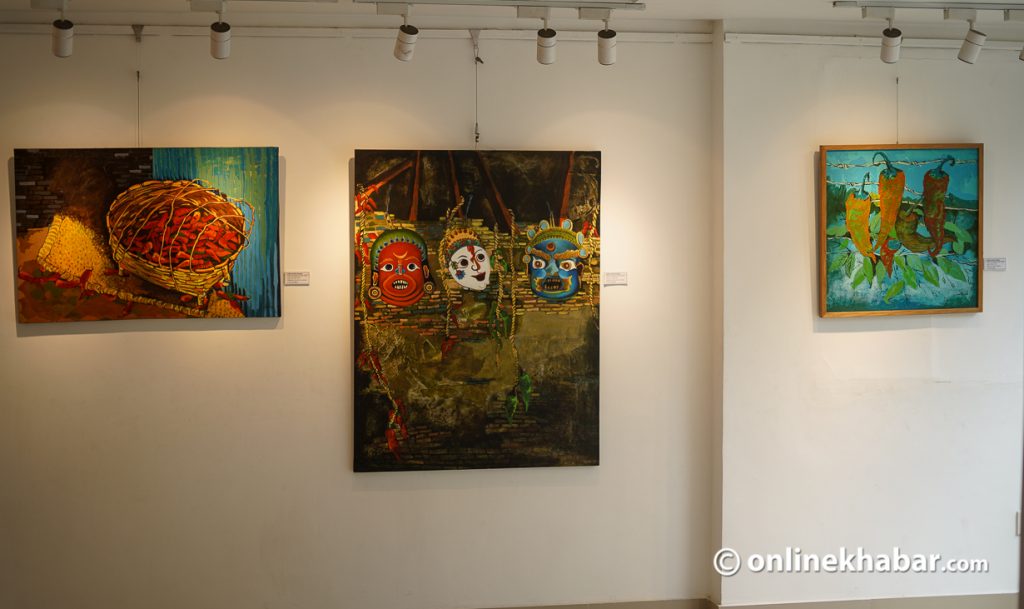 Moreover, Dongol's paintings feature her fascination for the Newa culture and she has showcased the amalgamation of nature and humans by composing paintings in an interesting way. She has fused naturally available food and its traditional storage in the Newa culture.
The artworks in the exhibition showcase curated artworks from 2017 to the present and will be on display till June 30.