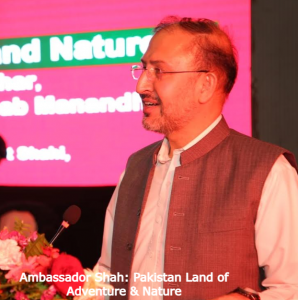 Kathmandu, June 24: As part of "75th Year of Independence" celebrations, the Embassy of Pakistan organized "Pakistan Land of Adventure & Nature" event at Hotel Yak ∧ Yeti, Durbarmarg, Kathmandu, on June 24, 2022 evening.
The event was attended by people from different strata of society including Diplomatic community, serving and retired government officials, intellectuals, Journalists, writers as well as analysts.
The aim of the event was to highlight Pakistani culture and strengthen friendly relations particularly between Pakistan and Nepal.
Addressing the event, H.E. Ambassador Syed Haider Shah welcomed the distinguished guests and highlighted that historical, cultural, religiousand traditional relations between Pakistan and Nepal. He further underscored that this year was being celebrated as the 75th Year of Independence of Pakistan.
Press release. dated June 24, 2022, Kathmandu.: Ed. Upadhyaya.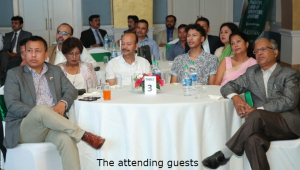 # Our email address is: [email protected]