On May 29, 1953, history was created. Tenzing Norgay Sherpa and Edmund Hillary were able to achieve a first for humankind. Battling many odds, the two reached the highest point on earth. Since then, many have tried. It would not be wrong to call Everest an obsession.
People from all across the globe have started to come and reach the summit. They come to smash old records and create new ones. Some come to raise awareness about certain issues while some do it to prove something to themselves or others who doubted them.
Since 1953, about 4,000 people have climbed the mountain. The mountain has seen both highs and lows. People have had moments of absolute ecstasy while horrible things have happened on the mountain leaving people thinking if climbing is worth it at all.
Today, on Everest Day, we look at some of the most significant achievements on the mountain.
1. Leagues of their own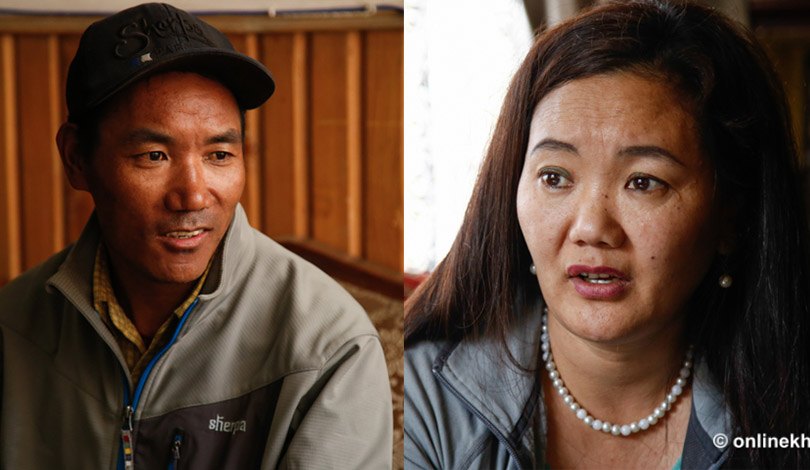 Talking about Everest today is incomplete without talking about Kami Rita Sherpa. The climber and guide from Thame in Solukhumbu has reached the summit of the mountain 26 times. Each year, the 52-year-old breaks his own record. In recent times, Kami Rita Sherpa has become a celebrity at the base camp as hundreds of climbers come to learn things about the mountain from the record holder.
Similarly, Lhakpa Sherpa became the only woman to climb the mountain 10 times.
Another person in a league of his own is Ang Rita Sherpa who climbed Everest 10 times without bottled oxygen between 1983 and 1996. He died in September 2020.
2. Chilling on the top
Babu Chhiri Sherpa did something no one had dreamt of. In 1999, the maverick Nepali climber spent 21 hours on the summit of Mount Everest without the support of bottled oxygen. He even pitched a tent on the summit, the only one to ever do so.
3. First woman
Junko Tabei of Japan became the first woman to reach the summit of Everest breaking stereotypes and creating a space for women in the field of mountaineering. She was part of a 15-woman Japanese team that was on the mountain. Due to logistical issues, their support team could only carry oxygen enough for one woman. Tabei stepped up and created history. Following her footsteps, many women have attempted and climbed Everest. A source of inspiration for all…
4. Catch him if you can
The fastest to climb Everest is Lhakpa Gelu Sherpa who took 10 hours 56 minutes to climb the mountain from the base camp.
5. Into thin air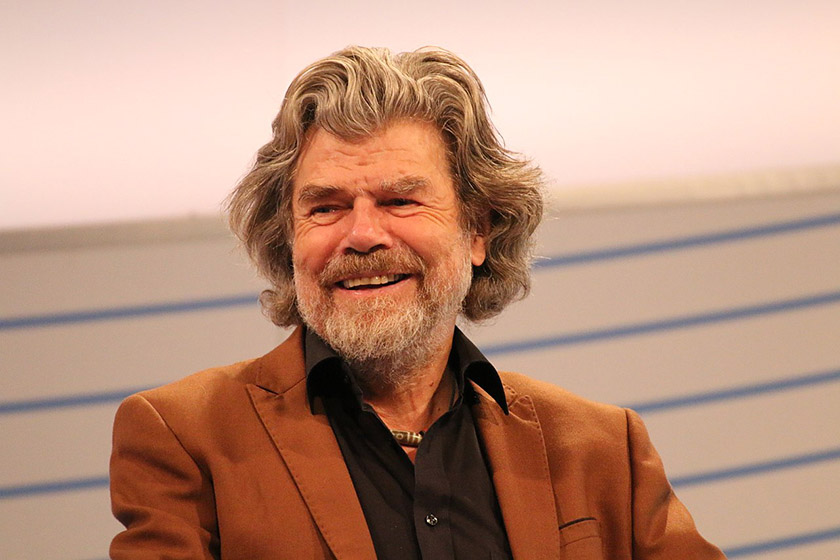 The thought of climbing beyond 8,000 m or what they call the death zone was unthinkable until Reinhold Messner and Peter Habeler in 1978 climbed Everest without the help of bottled oxygen. A year later, Messner returned as he climbed Everest, solo, without the use of oxygen. Messner, who has done some crazy stuff, said it was the hardest thing he has ever done.
6. Age is just a number
Yuichiro Miura, at 80, became the oldest person to reach the top of the world in 2013. The record was held by Nepali Min Bahadur Sherchan previously.
Likewise, Tamae Watanabe aged 72 in 2013 had become the oldest woman to climb Everest.
7. Breaking stigma
Mark Inglis in May 2006 did something not many thought was possible. A double amputee, he showed the world what hard work and a positive mindset could do as he became the first double amputee to reach the top of Everest. Arunima Sinha from India became the world's first female amputee to climb Everest.
8. Up in shorts
Climbers usually wear layers and layers of clothes before going up Everest. But in 2007, Dutch national Wim Hof climbed to an altitude of 7,400 metres on Mount Everest wearing nothing but shorts and shoes but aborted the attempt due to a recurring foot injury. He managed to climb from base camp to about 6,700 metres (22,000 ft) wearing just shorts and sandals, but after that, he had to wear boots.
9. Going naked
In another weird for Everest, Lhakpa Tharke Sherpa did the first to strip butt naked on the summit of Everest in 2006. What does not kill you only makes you stronger!
10. Accidents
The mountain has seen some tragedies since commercialisation began. The first major accident took place in 1922 when seven Nepali climbers assisting the British expedition perished after getting swept by an avalanche. In 1970, six Nepali support staff for a Japanese expedition were swept away by an avalanche on the Khumbu icefall. In the 1996 disaster, six people died, including two expedition leaders. With a shorter weather window, this showed how overcrowding could have been a problem. In 2014, an avalanche swept away a team of Nepali climbers on the Khumbu icefall again; 16 people died. More recently, 2015 was another bad year for Everest. The 2015 earthquake triggered an avalanche on Pumori swept the base camp and killed 22 people.