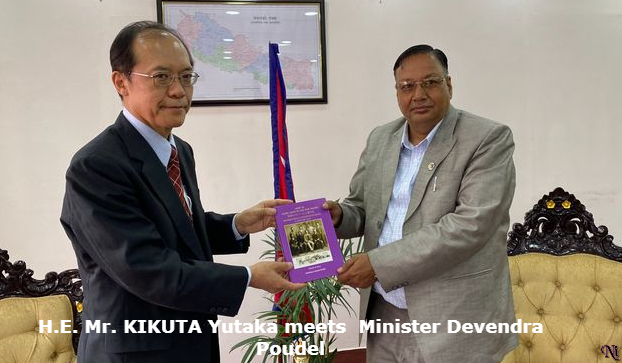 Kathmandu: H.E. Mr. KIKUTA Yutaka, Ambassador of Japan to Nepal, paid a courtesy call on the Hon. Mr. Devendra Poudel, Minister for Education, Science and Technology today.
On this occasion, Ambassador Kikuta acknowledged the fact that Japanese language study and youngsters going to Japan for study in various fields including Science & Technology, which had been stalled within these several years due to the Covid-19, are now beginning to move forward again.
The Ambassador also acknowledged Japan's continued support for Nepal's education sector.
Ambassador Kikuta and Hon. Minister Poudel shared the long history of people-to-people exchanges between Japan and Nepal, which began with Kawaguchi Ekai and the first eight Nepali students.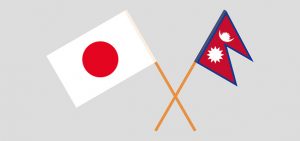 Moreover, they commemorated the 120th anniversary of International Students Exchanges between the two countries and shared the view to continue to further enhance cooperative and friendly relationship for the future.
At the end of the meeting, Ambassador Kikuta handed Hon. Minister Poudel a book about the first eight Nepali students.
# News Source: Social media/Face book: Ed. Upadhyaya.
# Our contact email address is: [email protected]