A comprehensive compilation
N. P. Upadhyaya (Aryal)
Kathmandu: To begin with, the first comment came to this news portal from a Pakistani Strategic Security Analyst, Dr. Rizwan Naseer who commented saying, "a towering politician, a loved Prime Minister and a man of integrity faced no confidence vote, presumably spurred by the US funding".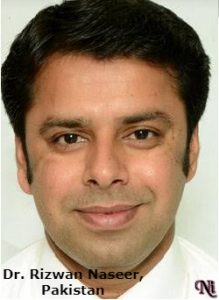 Dr. Naseer further says, "The evidence stood valid as the national security committee endorsed it".
"His sudden ungraceful ouster reflects, the MANTRA of conspiracy was valid. His departure though has ended his tenure as a PM, but a new and reinvigorated move has already set in to regain power with two-thirds majority", the security analyst concludes.
Let's presume that Dr. Naseer's impressions speak also of those who possess love and honor for the now deposed Pakistan Prime Minister Khan.
However, sharp critics of PM Khan differ with Dr. Rizwan which is their democratic rights.
Let's have the courage to listen to even differing voices.
PM Khan and his foreign affairs lieutenant S.M. Qureshi told the Parliament that "prior to Khan's departure to Moscow, the US national security advisor Jake Sullivan told his Pakistani counterpart Dr. Moeed Yusuf suggesting the latter to impress upon PM Khan not to proceed towards Moscow.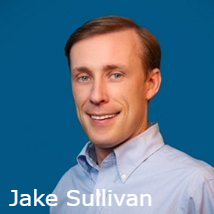 This is Khan's allegations as aired by Qureshi to which the US side has offered a timely strong refutation.
Then the meeting of the Pak envoy in Washington, Dr. Asad Majeed Khan, with Donald Lu, the US Assistant Secretary of State for South and Central Asian Affairs since 2021 on March 7, 2022.
Donald Lu met the Pak envoy on March 7, 2022 in Washington.
Donald Lu, as per PM Khan and his men from the coterie impressed upon the Pak envoy to halt the visit of PM Khan to Moscow or face 'consequences'.
Perhaps he is the same US minister Donald Lu who had stated some time back that if Nepal fails to approve the US's MCC project, the US may review its ties with Nepal.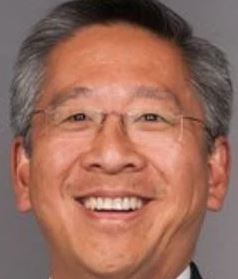 The US denies Imran Khan's allegations and says that "it is all rubbish".
Then the strong rebuff from the US State department official comes out.
The State department Spokesperson Ned Price said there is "no truth" in the allegations made by Prime Minister Imran Khan that the US is involved in a conspiracy to remove him from power.
In his statement, he said March 31, 2022 that "We are following developments in Pakistan closely. We respect (and) we support Pakistan's constitutional process and the rule of law".
Now it was the turn of yet another US official to rebuke PM Khan's accusations.
Talking to pressmen in Washington, Jalina Porter –the deputy State department spokesperson rejected PM Khan's accusations stating, April 8, 2022, that "let me say bluntly there is no truth to these (Khan's) allegations".
Much ahead of Jalina Porter's rebuttal, on March 31 (last month) State Department Spokesperson Ned Price, as stated earlier, had already rejected Khan's allegations who had said, "When it comes to those allegations (implied Khan's) there is no truth to them".
Army Chief speaks in the Islamabad security dialogue:
Some Pakistani intellectuals privately told this scribe that with the Pakistani Army Chief Qamar Bajwa's differing opinions with PM Khan's foreign policy stances made at the Islamabad Security Dialogue held April 2, 2022, itself spoke many things unspoken and that the intellectuals already guessed that "PM Khan's days" were numbered.
It is generally believed in Pakistan that to remain in "power", one necessarily needs the "direct" blessings" of the powerful Army.
The Army Chief said at the Islamabad Security Dialogue that "Pakistan shares a "long and excellent" strategic relationship with the US but it does not believe in "camp politics" and the country's bilateral relations with its partners are not at the expense of its relationships with other nations.
Nepali observers say that "a close look at Army Chief Bajwa's statement mentioned above is rather a 'balanced' one.
But isn't yet the tilt towards the US clearly visible? Just a query indeed?
After all, the US has remained a strong ally of Pakistan and vice versa for all over the Cold War era.
The VOA reports:
That was not all. More is yet to come from VOA.
The Voice of America (VOA) dated April 2, 2022 reports that "Pakistan's military chief Saturday slammed Russia's military attack on Ukraine, calling for immediate cessation of what he described as a "huge tragedy" being inflicted on a smaller country.
General Qamar Javed Bajwa's rare criticism of Moscow evidently was at variance with that of his country's embattled prime minister, Imran Khan, who has advocated Islamabad's neutrality in the conflict and refused to criticize Russian President Vladimir Putin's actions.
"Sadly, the Russian invasion against Ukraine is very unfortunate as thousands of people have been killed, millions made refugees and half of Ukraine destroyed," Bajwa told an international security dialogue in Islamabad.
This should mean that Bajwa's statement is the structured policy of the Pakistani state to be adopted even by new PM Sharif even if Army Chief spoke against Russia? .
Yet some others add that the Military was not happy with the appointment of the new Military Intelligence Chief by Prime Minister Imran Khan.
However, both Khans' party-the PTI and the Military denied this general presumption on the appointment of the intelligence Chief.
Observers in Nepal recall that the all-powerful military institution of Pakistan has ruled the nuclear-armed country of 220 million people for almost half its nearly 76 year-history of existence in South Asia as an independent and sovereign Pakistan.
However, Pakistani population suspects Army's soft intervention in the ouster of PM Khan.
The Russian reaction:
Taking a serious note of the Pakistani disorder, the Russian Foreign Ministry official, Maria ZAKHAROVA at a press briefing dated April 7, 2022, said that  "the political turmoil in Pakistan has become the new flash point in global politics" as Russia has alleged that the US is punishing PM Khan for visiting Moscow earlier this February.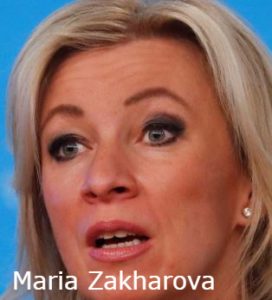 On April 5, Russia said that the US was meddling in the internal matters of Pakistan and that PM Khan was paying the price for being disobedient to the US and is being punished for visiting Moscow February 23-25 early this year.
Notably Khan met Vladimir Putin on February 25, 2022 and around the same time "Russian Military Operations began in Ukraine".
PM Khan may have no inkling (?) as to what was in store for Ukraine from Russia-the enigmatic country as per Sir Winston Churchill.
Senior Pak diplomat Basit: Veteran Pakistani diplomat Abdul Basit who has had a long stint in New Delhi, Tweeted stating that "Ups and downs are part of politics.
It is to stay focused. Pakistan comes first. Challenges abound. We must all unite, depolarize and cleanse ourselves of intense political toxicity. Let nothing set back us as a nation".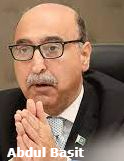 The Chinese reaction:
Much the same way, China had ditched King Gyanendra at the time of the Indian engineered political turmoil during 2005-6, unreliable China more or less ditched PM Khan when he needed China most.
Look how China says March 31, 2022, "China is committed to non-interference policy," Chinese Foreign Ministry spokesman Wang Wenbin told a media briefing while replying to a question about whether Beijing is concerned that any change of leadership in Pakistan could impact its close strategic ties with Pakistan".
China prefers the Sharif family and has already congratulated new Pakistani Prime Minister.
In the mean while on April 13, reports the Pakistan Observer China's spokesperson Zhao Lijian congratulated the new Pakistani Prime Minister stating that "China and Pakistan were all weather strategic and comprehensive cooperation partners".
The Lisa Curtis (US) reaction:
Jonathan Landay and Gibran Naiyyar Peshiman write for the Reuters/WIRE (Asia-Pacific) dated April 9, quoting Lisa Curtis, the director of the Indo-Pacific Security Program at the Center for a New American Security think-tank says that "We (the United States) don't need Pakistan as a conduit to the Taliban. Qatar is definitely playing that role now.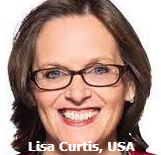 This means that the US was less interested in a Pakistan run by PM Khan for a variety of political reasons.
The US concluded, adds Lisa Curtis, that "Khan's rhetoric had become more anti-American, and he had subtle desire to move closer to China and, recently, Russia".
The Reuters adds quoting Lisa Curtis that "U.S.-based South Asia experts say that Pakistan's political crisis is unlikely to be a priority for President Joe Biden, who is grappling with the war in Ukraine, unless it led to mass unrest or rising tensions with India".
What is more than a strong statement from Lisa Curtis when she says, "Khan's visit to Moscow had been a "disaster" in terms of US relations, and that a new government in Islamabad could at least help mend ties "to some degree".
Now Robin Raphel (US):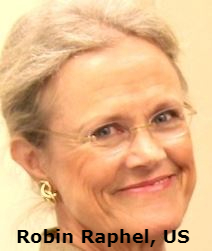 Robin Raphel, a former assistant secretary of state for South Asia who is a senior associate with the Center for Strategic and International Studies think-tank says that ""We have so many other fish to fry".
Ms. Raphel have had visited Kathmandu in the first half of the 1990s.
Here is an interesting twist from US (R) Admiral Mullen:
"The United States has 'clearly distanced' itself from Pakistan, the former US military chief Mike Mullen said as the White House and the State Department publicly rejected claims of their involvement in Pakistan's domestic politics, Anwar Iqbal reported the DAWN newspaper as back as on April 2, 2022.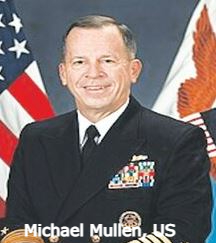 "It is difficult, difficult to say," said Admiral Mullen when asked to describe Washington's relations with Pakistan, which was once a close US ally in the war against terror and during the cold war.
"I think we have clearly distanced ourselves from Pakistan over the last decade and Pakistan has more and more fallen under the umbrella of China," he told VOA Urdu Service in Washington April 2, 2022.
Admiral added that "this closeness 'suits China's global ambition' because Beijing would prefer to have a neighbor "closer to them and not close to the US".
Indian media reaction:
The Outlook Web desk, dated April 10, 2022 reports stating that "the change of government in Pakistan after the exit of hawkish Imran Khan and his likely replacement by hard-core realist Shehbaz Sharif may provide a little window of opportunity for the leaders of India and Pakistan to reset their nearly frozen bilateral ties, according to experts.
Indian actress/TV anchor Simi Grewal's reaction on Captain Khan:

"Imran Khan, Prime Minister Exit teaches-a joint opposition can dismiss a popular prime minister.
#Politics is no place for idealists. ( I have known Imran Khan for forty years and Idealism is at his core). He may have other failings-but corruption is not one of them".
Nepal reaction:
Nepal Ambassador His Excellency Tapas Adhikari based in Islamabad rushed to greet the new Pakistan Prime Minister Shehbaz Sharif. Perhaps he was the first to present a flower bouquet to Prime Minister Shehbaz Sharif.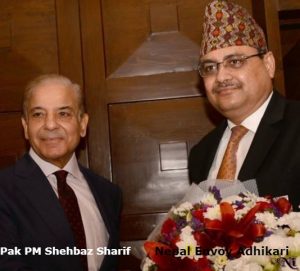 This perhaps explains Nepal's reaction in abundance.
Some additional Points:
Imran Khan, who was ousted as Pakistan's prime minister on Saturday, had reportedly threatened to implement martial law rather than hand over power to the opposition, according to documents seen by the Guardian newspaper.
According to security officials and opposition figures, adds the Guardian dated April 10, Khan attempted several moves to hold on to power in the days and hours leading up to the no-confidence vote.
#"Imran Khan had wanted to sack the army chief, but the forces received information about it and they thwarted his plan after they came to know about it," said a security official on condition of anonymity, write the Pakistani media.
However, high placed sources say that all these were bogus stories floated to malign both Imran Khan and the Army institution.
"Khan wanted to create a huge crisis to remain in power, the Guardian April 10, continued.
#when Khan wanted to sack Army Chief, Bajwa and ISI Chief landed in a chopper at PM House and kept PM Khan captive for an hour.
Indian media claims that Army chief even slapped PM Khan which too for many appears simply as a concocted story floated by some "interested" quarters.
Indian media, needless to say, blows up the events in rival Pakistan.
# Local media reported, rumors say, Army Chief Bajwa told Khan to accept his fate and stop interfering in the voting process.
# "These false stories are/were being spread to mislead the public and create anarchy in the country.
"All such malicious attempts will be defeated by the people of Pakistan," said an official close to the army.
"Pakistan armed forces are the guarantor of peace in Pakistan and the enemy is attempting to tarnish the image of armed forces." (The Guardian April 10).
New Pak Prime Minister's inaugural attack on India and the US:
Sridhar Kumaraswami for the India's Deccan Chronicle dated April 13, 2022 writes that
"the new Shehbaz Sharif government in Pakistan on Wednesday hit out at both India and the United States over the reference in their joint statement asking Pakistan to prevent the use of territories under its control by terrorists, adding that Islamabad's "concerns and rejection of the unwarranted reference to Pakistan in the US-India statement have been conveyed to the US side through diplomatic channels".
Pakistan said some organisations named as terror outfits in the joint statement had been "dismantled", adding that "it is unfortunate that a bilateral cooperation mechanism is being used to target a third country for political expediency and to mislead public opinion".
A furious Islamabad also said the reference was "malicious" and one which "lacks credibility".
The new Prime Minister had already asked India to sort out the complicated issues of Kashmir.
The first jolt to India. 
Contrary to Captain Khan's presumption, his bete noir Shehbaz Sharif, the new Pak PM has hit hard both the US and India.
This too must have meaning underneath.
Regime change theory challenged?
Likely impact on South Asia:
Naturally a politically disturbed and unstable Pakistan, a proud member of the South Asian region shall surely have a negative impact on the entire regional stability, Nepal included.
All these put together, South Asian region is awaiting a host of seen and unseen troubles in the days and months ahead.
India must have been smiling for some special reasons.
Imran Khan was not the choice of PM Narendra Modi.
The fact is that a disturbed Pakistan is what prefers India but India too shall feel the heat ultimately.
India can't sleep in peace when house in the immediate "neighbor" is burning.
However, since the new Prime Minister Shehbaz Sharif is already in Prime Ministerial Chair, let's hope that his wisdom brings peace and stability in Pakistan.
Good bye Captain Khan. Congratulation honorable Shehbaz Sharif-the new Pakistani Prime Minister. Long live Nepal-Pakistan Friendship. That's all.
Our contact email address is: [email protected]